on-demand site surveys

so you can focus on your priorities

The Designers Edge Guarantee
Point Cloud every single project. Regardless of scope.

Never outsource to sub-contractors. Internal staff ONLY.

All drafters have architecture degrees. No Compromising on quality.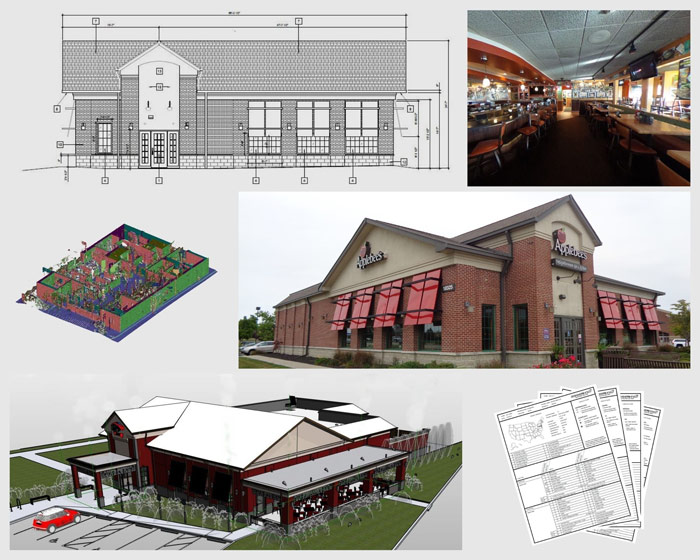 the edge
Like you, we're laser-focused on the details. At Designers Edge, we believe executing a successful project means getting it right from the very first step—from that critical site survey and due diligence phase.
The problem: your time, resources, and budget are better spent in the office with your team, rather than on site in different cities, and constantly traveling.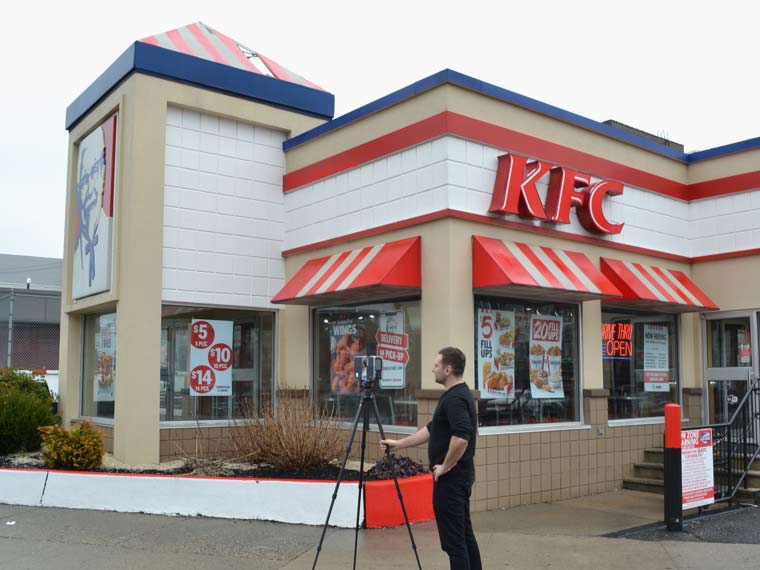 Our team has completed thousands of projects across the United States. We only send one surveyor to your site, a low-impact model that's non-disruptive and helps keep our fees down.
We use precise point cloud scanning and never subcontract our work, meaning you can confidently trust our survey, and focus your resources where they're needed most.
That's how we give you The Edge
features
a new way to
reduce travel burden

, design time, and costs
Hyper-precise laser scanning

Finally, the accuracy for your project demands. Our scanners can capture 900,000 measurements per second, accurate to within 1/128th of an inch.

Complete 360° imaging

Make walk-throughs a thing of the past. Our 360° images give you a true full-field view, capturing every detail of the existing condition.

Superb Drawing and Model quality

We spent thousands of hours developing our processes and templates so that all of our Drawings and Models are highly accurate, standardized, and even interactive.

Convenient Property Box Cloud storage

Your projects will be fully loaded to a secure cloud storage solution, giving you, your team, and your clients 24/7 access on any device, anywhere, so you can collaborate in real-time.
Develop scope of work and schedules
To kick off your project, we'll learn important details about your specific project needs, and the end goal. This will help us determine the scope of work, time frame, and delivery date.
Mobilize the Designers Edge Surveyor
While your teams focus their energy on higher-priority objectives, our staff personnel will travel to the project site(s) to quickly and efficiently scan the facility. We are extremely thorough. Even if the scope changes later on, we'll have the information needed to move ahead without revisits or additional surveys.
Create accurate Drawings, Models, and Reports
Using Point Cloud Data, our team will create extremely accurate Drawings, Models, and Facility Reports. No matter the size, shape, or complexity of a building we will have a perfect As-Built everytime. No guessing based on sloppy field notes—we draft right on top of real world features.
The "3-Tier" Quality Check
Measure twice, cut once, as the saying goes. After your drawings and reports are created, our team performs a 3-Tier quality assurance check to ensure that we've accurately covered every necessary detail. All projects are drafted, and overseen by qualified project managers with Architectural degrees to ensure quality and completion.
Make project deliverables accessible from anywhere
The last step is to give your teams, clients, third parties, or vendors access to the Point Cloud, reliable drawings and HD images of the entire property. Upon completion of your survey, our team will upload everything to Property Box, our fast and secure cloud-based storage system that your teams can access anywhere, from any device. Learn more about Property Box.
.
benefits
here,
unparalleled roi

is the standard

The latest technology and best practices are nothing if they don't deliver bottom-line value. In a nationwide, multi-project setting, the cost of flying staff to multiple locations, arranging site visits and revisits, and constantly requiring change orders can add up.

Designers Edge is the partner you can trust to reduce design and construction costs, all backed by superior customer service you won't find among the companies that only pretend to do what we do.
up to

0%

reduction in pre-design costs

up to

0%

return on investment (ROI)

up to

0%

reduction in design timelines

up to

0%

savings on change orders
put our
attention to detail

and unparalleled turn around time to the test
Contact us today to tell us about your project. After receiving the details, our friendly and experienced team will deliver a proposal the same business day. If needed, we can even be on-site within 48 hours.