Accuracy you can rely on start to finish with designers
edge as-built surveys
Always laser scanned, and never outsourced.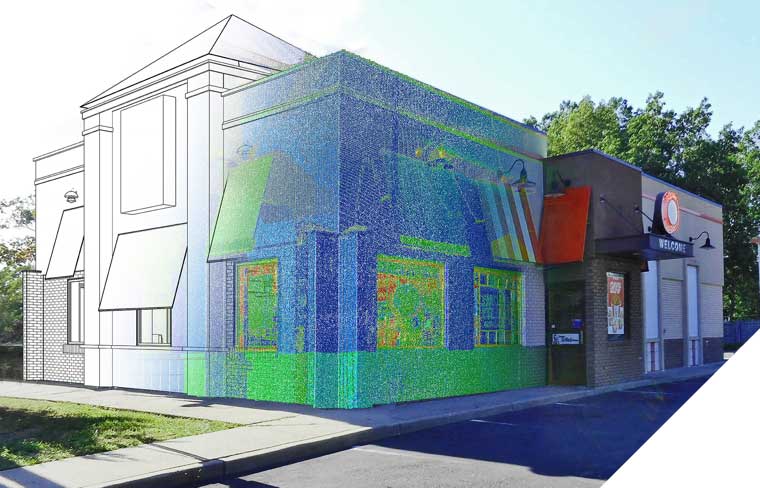 Reliability is king in design and construction. With Designers Edge, you'll enjoy the peace of mind that comes with knowing your team can rely on your as-builts throughout the entire project. No limitations to producing more drawings later on. No need to schedule multiple site revisits.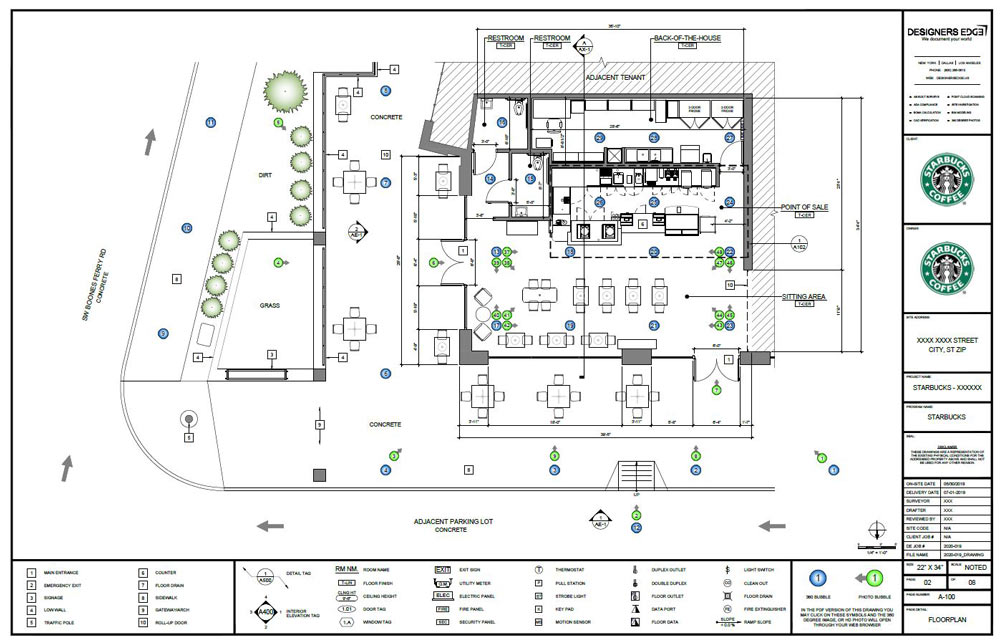 the edge scan
Here's how we
survey smarter
First, Point Cloud scanning method is the backbone of all of our CAD Drawings or Revit Models. Regardless of the scope of work or location in the country we will always have one.
Second, we never outsource. Every part of the drawing and phase of the survey is completed by a Designers Edge staff who has a vested interest in doing their job well. We don't use subs or sometimes-repairmen, just vetted, experienced full-time team members.
Third, we adhere to a strict, patent-pending process executed by Designers Edge staff with specific architectural training and experience. By never wavering from this standard, you can always trust our drawings are high quality and ready for you to act on.
the deliverable
As-built deliverable
in autocad or revit
Depending on your specific needs, our as-builts can be delivered with a minimal amount of detail and, if needed, a more robust drawing or model can be created at a later phase—without us needing to return to the site.
No other as-built service captures as much data, with the same level of accuracy, as Designers Edge Point Cloud and our patented process. And because we collect so much data during our initial scan, we can create comprehensive, high-res renders in 3D at any point without returning to the site, reducing costs and resource use.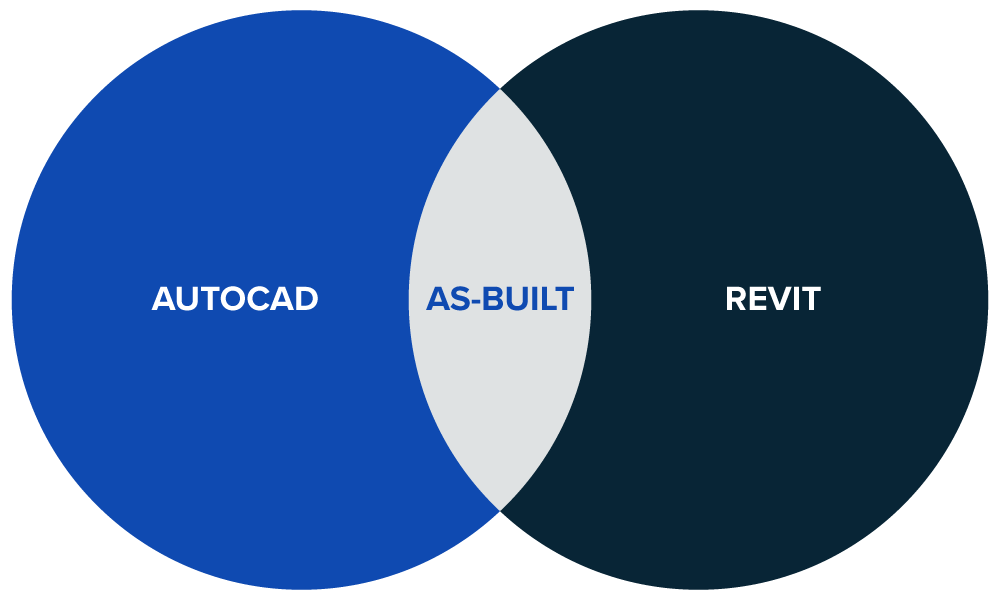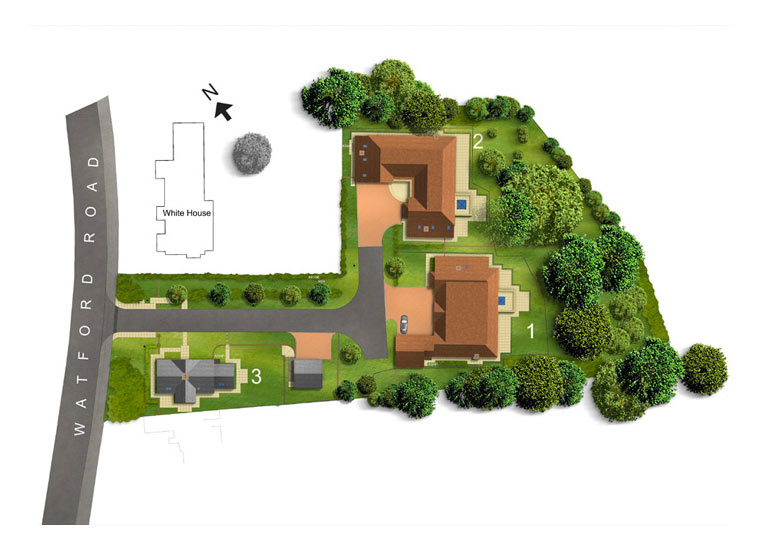 precise rendering
Meet the technology behind your
laser-sharp 3d

site plans

Accurate within 1/128th of an inch, our drawings and plans benefit from advanced Point Cloud scanning methods. Our teams can render precise drawings, plans, and even 3D walkthroughs of your site in under 48 hours. Learn more about Point Clouds
As-built scanning that covers all of your drawing + modeling needs
Floor Plan, Site Plan, Structural, Roof, Reflected Ceiling Plans

Mechanical, electrical, fire protection, and plumbing

Section views, interior and exterior elevations

ADA Reports, Building Reports, BOMA studies, and Asset Schedules

Lighting, Furniture, Door and Window schedules
It's the
reliable data you need to plan, budget, and execute

projects on time, every time

No other as-built modeling service captures as much data, with the same level of accuracy, as Designers Edge Point Cloud. What does that mean for you? Because we collect so much data at the time of scanning, we can create comprehensive, high-res renders in 3D that help reduce cost and resource use.
Scan accuracy within 1/128th of an inch

Unparalleled reliability and never outsourcing

Zero site revisits needed later on
The edge accuracy
Helping the country's leading companies set their
multi-site projects

up for success
Browse our case studies below and see why nationwide retail and restaurant brands, architectural agencies, design-build firms, and property management groups trust Designers Edge to deliver high-value as-builts.
get a guaranteed same-day
proposal for your as-builts
Our friendly and professional team will capture the details of your project including timeline and budget, then generate a 100% transparent quote for your as-built. Contact us today to tell us about your project needs.