Convenient,
cloud-based storage

for all your property or facility information

Property Box gives your project stakeholders instant access to all site data, wherever and whenever they need it.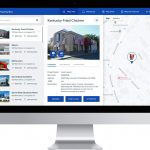 Property Box is highly secure and accessible from any internet-enabled device in the world, meaning your employees, stakeholders, and vendors will always have instant access to project site information.
here's how
property box

works

Bring site data right to your teams without the frustration that comes with multiple touchpoints and the risk of data loss. With Property Box, you upload drawings, reports, images, and simply send a web link to give whomever you like instant access to all relevant facility data, helping to save you time and budget.
Store and View Drawings, Reports, Point Cloud, Design Plans, 360 Degree Images, HD Photos, etc.

Shareable with the Team, Clients, and Vendors.

Easy to use intuitive interface that works on your computer, phone or tablet.

Take Measurements of anything you see, regardless if it was requested.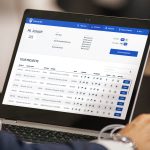 01 — 03
All survey data in one place,
accessible anytime any where
Multi-site projects have a lot of moving parts. There's different team members in different time zones, all with different devices. Property Box provides one centralized location for all the Drawings, Images, 360s, and measurable Point Clouds, ideal for beginning a design project, wrapping up, or dealing with a disaster efficiently.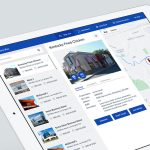 02 — 03
Easy to learn,
simple to use
In the middle of a project, no one wants to waste time downloading, installing, and learning a new program. And you don't have time to offer technology training. Property Box is accessible across almost any device and features an intuitive interface that's simple to use even for the technologically challenged.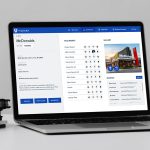 03 — 03
A single source
for all measurements
Measure anything you see on screen, immediately. Regardless if it was in the original scope. On our first—and only—site visit, we scan everything, including site areas and features outside of our scope. Why? Because if your project changes, we can easily pivot and use existing scans to measure, draw and revise using Point Cloud. Other companies would need a second—or third—visit, and charge significantly to revise the scope of the project.
A
cost-efficient

cloud repository
With Designers Edge Surveys
With Client Existing Surveys
Hosting for first 12 months
*Volume discounts available
With Designers Edge Surveys
Hosting for first 12 months
With Client Existing Surveys
Hosting for first 12 months
*Volume discounts available
efficiency gains

that you'll feel in the bottom line
Eliminate time-intensive site walkthroughs

At the touch of a finger access to Drawings, Point Cloud Scans, 360° and HD Images will keep your teams working, not traveling.

Stay on time and budget-efficient

Instant access to survey data for more productive staff, accountable vendors, and accurate strategic phasing.

Reduce costly change orders

Give vendors all the site information they need, reducing the need for costly change orders and RFI's.

Keep sensitive project data safe

Property Box is a secure cloud-based solution regularly updated to keep up with security best practices.
start managing your sites

in property box today
While current Designers Edge clients get complimentary access to Property Box, this service is available to everyone for a low-cost monthly subscription. If you have an existing account, log in now. Otherwise, click the Register button below to get started.