perfect survey

measurements, every single time

As a Designers Edge client, you'll rest easy knowing that our team uses point cloud scanning for all surveys regardless of scope or scale or location.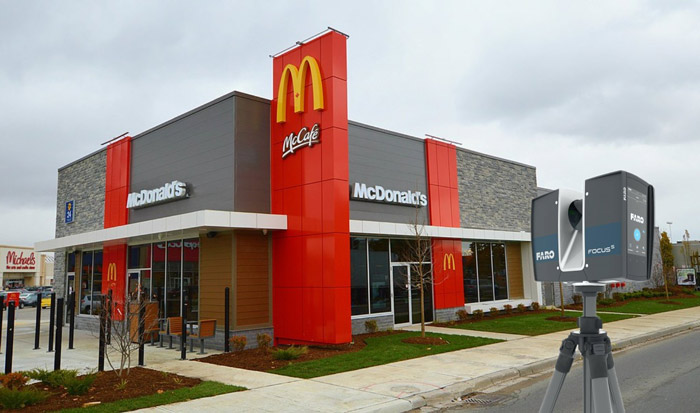 point cloud scanning
With different sub-contractors in different locations, each measuring and surveying using different methods, inaccuracies and errors are bound to occur. During multi-site, multi-phase design and construction, these errors can be costly. That's why Designer's Edge uses highly accurate point cloud scanning methods on all projects.
Every Project is Point Cloud Scanned

900,000 Measurements per second

Accurate to 1/128 of an Inch.
Plans are laser accurate within no room for human error

Millions/Billions of data points captured per Project

Only one site survey visit needed

Site data transmitted instantly for conversion and collaboration

High-res 3D renderings and virtual walkthroughs

Lightning fast scan times with minimal operational disruption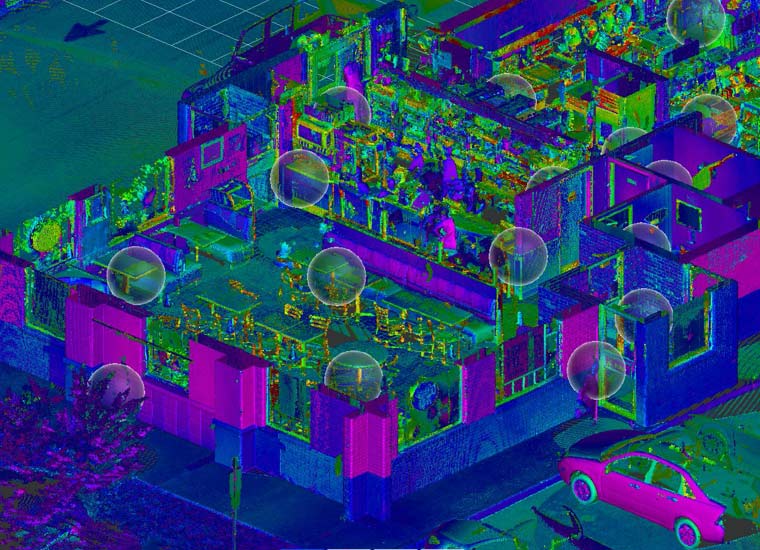 how it works
laser accuracy

that makes your projects laser-efficient

Our Surveyors aren't on site with a sketch pad, and some tape measures trying to figure out what the space looks like in plan. Using Faro Focus 3D Scanners, our technicians only need to visit your project site once to gather every detail needed about your project or property. Our drafters aren't working off of crudely made notes from the site. We draft right on top of these Point Clouds.
Our Faro Focus 3D scanning devices acquire millions or billions of data points of the entire project site.
This mega-array of data is then exported and sent electronically as a point cloud to be converted (via CAD or BIM) into the most accurate plans available today — all the accuracy and consistency you need to develop a plan and execute without hesitation.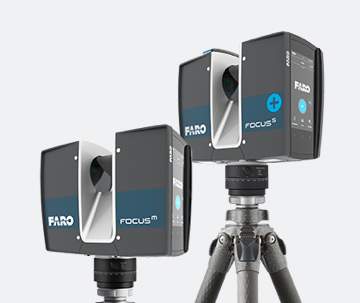 get a guaranteed same-day proposal

for your point cloud scanning
Our friendly and professional team will capture the details of your project, including timeline and budget, and generate a quote for your as-built. As a group that's highly dedicated to transparency, we're confident we can bring value to your workflows. Contact us today to tell us about your project needs!
*Same-day Proposals, and a Project Manager will contact you. We don't have sales people