Designers Edge is the solution for Small and Large Companies by being their eyes on the project site, and their extra hand in the office. Collecting field data using Point Cloud Scanners, generating CAD Plans, BIM Models, and Site Reports. If you're a small firm use our services to expand your reach, if you're a large firm use our services strategically to increase capability in any market.
services
Site survey precision you can count on for every
design and rollout program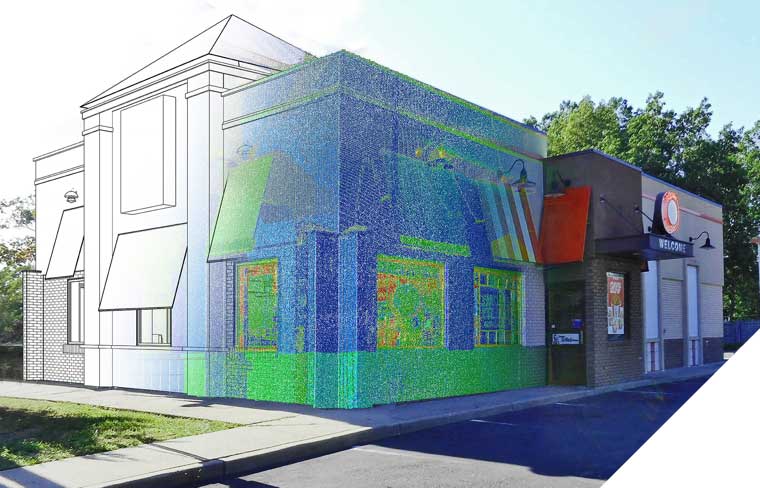 If only you could be everywhere at once. Whether you're launching a multi-site project, expanding to new locations, or working on acquiring another brand, our experienced team of in-house professionals are here to shoulder the load.
No matter the size and scale of your project(s), the first phase of design and construction is critical. We provide reliable Drawings or Models and HD/360 Images you need to get projects started off right.
As-built Surveys

Anchored by precise laser measuring and Point Cloud Scanning, our comprehensive surveys are designed to support all of the Disciplines, with no site revisits needed.

Point Cloud Scanning

Our Point Cloud Scanning approach captures millions of data points, for plans that are accurate to 1/128". Inconsistent or incorrect surveys cost you time, resources, and budget.

Multi-Site / Multi-Market

Relying on our nationwide footprint, utilizing only Full-Time Surveyors and Drafters credentialed project managers, Designers Edge can execute hundreds of projects in multiple markets.

Complete 360° imaging

Make walk-throughs a thing of the past. Our 360° images give you a true full-field view, capturing every detail, for anyone on the team.

ADA Compliance

Our teams strictly adhere to ADA accessibility standards to help you plan for and build more inclusive sites.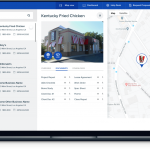 property box
Bring project sites

from anywhere, right to your desktop

Your time, resources, and budget are critical—that's why our teams handle site visits, surveying, and documentation for you. We never subcontract our work and, with precise Point Cloud Scanning, you can focus on the needs of your clients knowing we've got your project sites covered. Get a same-day proposal and get your project started now.
property box
Low impact on site,
high impact

for your project team
At Designers Edge, we bring the project site to the team, instead of the team to the project site. It's a simple, efficient approach that ensures total accuracy, efficiency, and completeness of vision for every project, every time.
Project Kickoff

Mobilize Surveyor

Drawings & Reports Generated

End-to-End Accuracy

Final Work Delivered via Property Box
why the
top architecture firms

choose designers edge
The country's leading architecture firms consistently hire Designers Edge—and they do it for a reason. We allocate the right expert resources to every project, never outsourcing and never wavering from our proven approach. The end result: jobs done right the first time, with a single site visit. To us, it's the right way to do business—and it's what you can expect from Designers Edge every time.